The spike protein in SARS-COV 2 disease and after mRNA vaccines, according to recent data has an important effect on a very important arm of our immune system: the natural killer cells (NK cells).
Spike protein when presented in lung tissue to the immune system exhausts those natural killer cells which are the main weapon of the immune system against cancerous cells amongst others. Apparently it only happens when the presentation occurs in lung tissue and not in other parts of the body. This explains many health problems appearing in patients in the last month and might be a factor contributing to the already announced explosion of cancer cases in the future, whenever the reason given why is the lack of clinical control of cancer patients during the pandemic.
Be aware that they are continuously coming new information published and in the future it might be confirmed that the spike protein is presented in the exhaled air and can cause exhaustion insensitive people exposed to recently vaccinated or sick person's thoughts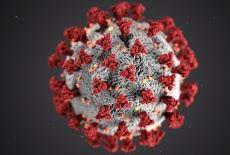 The spike protein may also have an affinity for nervous tissue which could explain certain symptoms appearing in patients as mood and personality changes.
The other effect of the spike protein is that it gets into the nucleus of the cell and blocks the repair of DNA resulting in a weakness of our immune system.
The spike protein is also responsible for inflammation of the blood vessels which is the main characteristic of one of the 3 phases of the Covid disease leading to destruction of vessels and thromboses. As explained in another article thrombosis is the main complication to prevent after vaccinations.
Studies are still giving very controversial results which may lead to changes in the general opinion.
Unfortunately official opinions are very contradicting, German health authorities stated that the spike protein disappeared of the body after two days but there are studies showing that the spike protein is still found four months after the vaccination. This is just an example but there are many more.
Links:
https://www.ncbi.nlm.nih.gov/pmc/articles/PMC7563485/pdf/cells-09-01975.pdf
This, and much more Info in german on a very informative site.
https://www.medrxiv.org/content/10.1101/2021.12.26.21268380v1