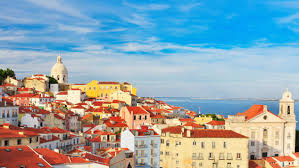 On this page we will publish all the doctors, laboratories and medical institutions which might be helpful for foreigners who are looking for medical assistance in Lisbon. If you have any recommendations we thank you in advance for letting us know. Feedback is always very much appreciated. Kindly understand that these are just informations with no binding character. Neither are they recommendations, just information with no interest whatsoever on our behalf.
Labs for blood analyses, etc.  in Lisbon:
To look for a lab near your place you search analises clinicas in Google maps.
1. https://www.unilabs.pt/
2. www.germanodesousa.com
3. Dr.  Joaquim Chaves Laboratorio, Tel. 214 124 300
4. Synlab 808303203 or email Geral@synlab.pt
Unilabs (Campo Grande)
Campo Grande, 46A
1700-093  Lisboa
Telef.: 222401401
Colheitas e Análises:
2ª a 6ª feira: 8h00 às 16h00 (for lab tests until 4 pm)
Sábado: 8h00 às 13h00
Affidea (Almirante Reis)
Avenida Almirante Reis, 65 A
1150-011 Lisboa
Telef.: 210 079 600
Colheitas e Análises:
2ª a 6ª feira: 7h30 às 16h00. (tests until 4 pm)
Sábado: 8h00 às 14h00
Near the office:
Avenida da Liberdade, 202
1º dto, R/C e C/V
1250-147  Lisboa
Telef.: 222401401
Colheitas e Análises:
2ª feira a Sábado: 8h00 às 11h00
There are more but these are the major ones.
Pharmacies:
For x-rays and other image tests like ultrasound for example:
Cedi – Centro de Diagnóstico por Imagem (Link to Google Maps)
Av. da Liberdade 202 r/c-E, 1250-147 Lisboa
Telefone: 213 172 740 ou 213 172 770
Diatra-Centro De Diagnostico E Tratamento Medico, Lda. (Link to Google Maps)
R. Alexandre Herculano 9, 1150-140 Lisboa
+351213511360
Hospitals:
Ophthalmology:
Dr. Bernardo Feijóo at Hospital da Luz.
Gynecology:
Dr Ana Cristina Marques – Hospital tejo CUF
Dr. Carlos Veríssimo
you find him at 2 places:
Dirección: Av. António Augusto de Aguiar 187, 1050-015 Lisboa
and in Hospital da Luz
Cardiology:
Surgery for Knee and ankle problems:
Dermatology:
Centro de Dermatologia de Lisboa
Rua Augusto Gil, N.º35B
1000-064 Lisboa
Tel.: 210534090
E-mail: geral@cdlisboa.pt
Homeopathic remedies in Lisbon:
We have most of them at the office.
Physiotherapy:
Clinica Azul: in Google Maps
R. Ramalho Ortigão 39 R/C Esquerdo, 1070-228 Lisboa
Intravenous Vitamin C and ALA:
You get the prescription from us through an online or in office appointment  and call or contact through Whatssapp the person who will perform the treatment:
José Luiz: +351 933 251 772
Neurology:
Dr. Martin Lauterbach Facharzt für Neurologie und Psychiatrie (deutschspr.) Consultório / Praxis Travessa da Espera 8-1° esq. 1200-176 Lisboa Sprechstunden u.a. in folgenden Kliniken/Krankenhäusern: Centro Clínico de Amadora (Di. 9:30 – 12:00) Clín.Parque Poetas, Oeiras (Di. 14:00-18:00) Hospital da Luz, Lisboa (Mo.+Fr. 9:00 – 17:00)
Tel.: 21 343 26 44
Mobil: 91 431 06 77
martin.lauterbach@sapo.pt
Tel.: 21 120 99 00
Tel.: 21 710 48 00
Tel.: 21 710 44 00
Clinisete:  Av Duque d'Avila n 112 A
Here you get often used medication.
Kindly do not understand the sites mentioned on this page as recommendations, you may go wherever you wish. This website is under constant construction and will be updated as soon as possible when we get new information. Understand that we have no financial relation whatsoever with the sites mentioned here.
We also mention other english speaking doctors in Lisbon of different specialties with whom we had contact or received recommendations of other patients.
During more of 25 years of medical work all over Europe and the world we have a Broads net off doctors anthropoids of many different countries and specialties.
Through those contacts and with our own and our patients experiences we often can give feedback about therapies or treatments which might be useful for the patience decision making thoughts
The last stunning experience was with a Brazilian therapist of São Paulo, Adam Crystiam, who works with frequencies charging high fees for European standards and a clear lack of professionality in our opinion. He is not a doctor, manifests curing cancer with quantic therapy, the kind of therapist which in Europe or the United States could have problems getting a license. There are many very valid therapists who sometimes are not even licensed doctors but in this specific case there were some very odd things happening.
We are always very happy about receiving feedback of any kind as this information might be helpful for other patients.