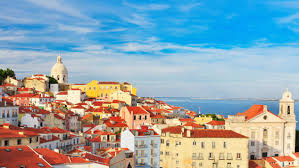 On this page we will publish all the doctors, laboratories and medical institutions which might be helpful for foreigners were looking for medical assistance is in Lisbon. If you have any recommendations we thank you in advance for letting us know.
Labs for blood analyses, etc.  in Lissbon:
1. https://www.unilabs.pt/
2. www.germanodesousa.com
3. Dr.  Joaquim Chaves Laboratorio, Tel. 214 124 300
4. Synlab 808303203 or email Geral@synlab.pt
Unilabs (Campo Grande)
Campo Grande, 46A
1700-093  Lisboa
Telef.: 222401401
Colheitas e Análises:
2ª a 6ª feira: 8h00 às 16h00 (for lab tests until 4 pm)
Sábado: 8h00 às 13h00
Affidea (Almirante Reis)
Avenida Almirante Reis, 65 A
1150-011 Lisboa
Telef.: 210 079 600
Colheitas e Análises:
2ª a 6ª feira: 7h30 às 16h00. (tests until 4 pm)
Sábado: 8h00 às 14h00
Near the office:
Avenida da Liberdade, 202
1º dto, R/C e C/V
1250-147  Lisboa
Telef.: 222401401
Colheitas e Análises:
2ª feira a Sábado: 8h00 às 11h00
There are more but these are the major ones.
For x-rays and other image tests like ultrasound for example:
Cedi – Centro de Diagnóstico por Imagem (Link to Google Maps)
Av. da Liberdade 202 r/c-E, 1250-147 Lisboa
Telefone: 213 172 740 ou 213 172 770
Diatra-Centro De Diagnostico E Tratamento Medico, Lda. (Link to Google Maps)
R. Alexandre Herculano 9, 1150-140 Lisboa
+351213511360
Hospitals:
Surgery for Knee and ankle problems:
Homeopathic remedies in Lisbon:
We have most of them at the office.
Physiotherapy:
Clinica Azul: in Google Maps
R. Ramalho Ortigão 39 R/C Esquerdo, 1070-228 Lisboa
Here you get often used medication.
Kindly do not understand the sites mentioned on this page as recommendations, you may go wherever you wish. This website is under constant construction and will be updated as soon as possible when we get new information. Understand that we have no financial relation whatsoever with the sites mentioned here.
We also mention other english speaking doctors in Lisbon of different specialties with whom we had contact or recommendations of other patients.
We are always very happy about receiving feedback of any kind as this information might be helpful for other patients.